Success Stories
Great futures start here.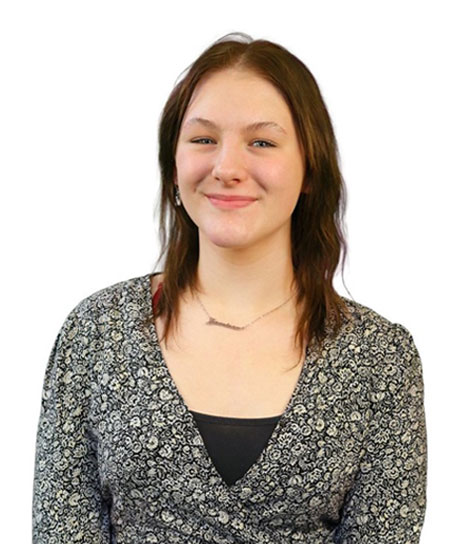 Jamison
Maryland Youth of the Year 2021-2022
Youth of the Year
Jamison is resilient, bright-hearted and truly authentic. When asked to describe her, peers at the Boys & Girls Club of Westminster referred to Jamison as kind, loyal and supportive. Jamison is well- known at the Club for her compassion – she is always the first to offer a helping hand and mentor a friend through challenges. She is truly the "heart" of our Club. Creativity is Jamison's superpower. She is an artist in every sense of the word. Jamison often shares her creativity outwardly through her clothes or hair, but other times her fresh new ideas are her gift to us!

Jamison has been a member of the Boys & Girls Club of Westminster for 6 years, participating in both our after school and summer programs. She is active in SMART Girls, BGC Rising, Art Club and serves on the Club's leadership team as a Junior Leader. Recently she participated in the Club's Find Your Natural High Program where she shared the positive ways that she finds that euphoric feeling without using drugs or alcohol. Jamison worked with the Carroll County Health Department to create a Natural High public service announcement that aired on the local radio station. Jamison believes that today's youth have a lot to say, they just need an environment like the Club where they are encouraged to find their voice. Jamison credits the Boys & Girls Club of Westminster with helping her find her own voice and inspiring her to make a difference in her community.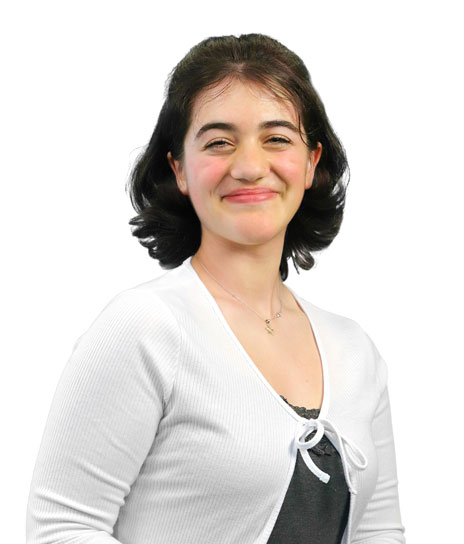 Emma

Junior Youth of the Year
Emma is truly special and everyone who meets her sees her amazing spark! She credits the Boys & Girls Club with having a great impact in her life. She loves to explore Club programs like culture club and art! This year, she tutored elementary club members, which helped her build her confidence and grow as a leader. Emma says that her favorite activities this year were making her own mozzarella cheese at Exploration Commons and working with other club members on finding her Natural High! When asked to describe her Club experience, Emma said… "Being a member at the Boys & Girls Club is one of my accomplishments that I am proudest of. The staff at BGC provide a place of security and acceptance for everyone. Because of these friendships, I feel more confident and comfortable being myself. The club encourages me to try new things that may be outside of my comfort zone. If it were not for this program, I would not be the person I am today. I am more confident, I maintain good grades, I participate in service-learning projects, I am meeting new people and making new friends, and I am making lifelong memories!"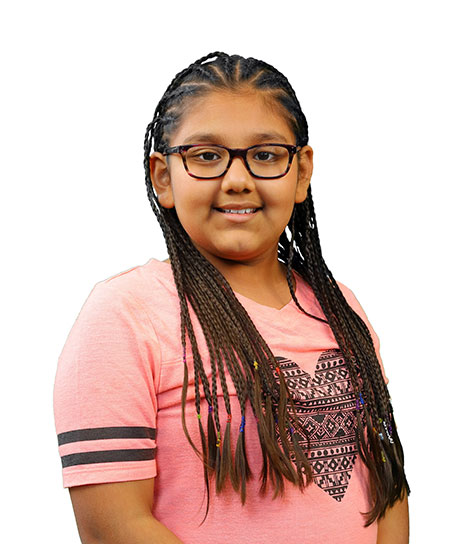 Itzel

Elementary Youth of the Year
Itzel, a 4th grade student has been a member of the Boys & Girls Club throughout her elementary school years. She always stood out among her peers because of her positive and caring attitude. She is kind and dependable – which is why everyone at the Club considers her their friend. The staff loves her commitment and enthusiasm for every project – especially art projects! She loves spending time in the Yingling Creativity Center and says that culture club is her favorite program. She loves learning about different people and customs. Itzel is excited to be Elementary Youth of the Year because she wants to be a role model to other kids at the Club. When the judges asked her, what BGCW has done to help her become a better person, she said: "When I say that I can't do something, they say…OH, YES YOU CAN – this encouraged me to work harder and get good grades!"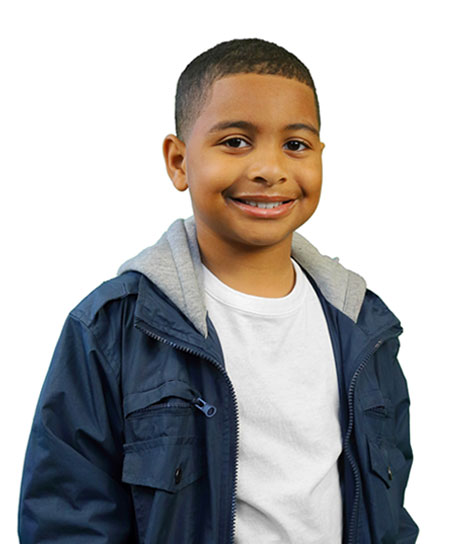 Ethan


Rising Star
As Rising Star, Ethan represents our youngest members. His positivity and humor earns him many friends – his snack table is always the most crowded table at the Club. Ethan loves to help others and his charming personality always makes people smile! Ethan is the club's most stylish dresser – he loves to show off his outfits every day! Most days, Ethan spends his free time in the gym – he loves all sports! As a member of our club's run team, Ethan will participate in his first 5K run this year. When asked what he had to do to become Rising Star he said… "I followed all of the rules and I always did my homework. The interview part was easy for me because I always like to talk to people!" Ethan is definitely a STAR in the making!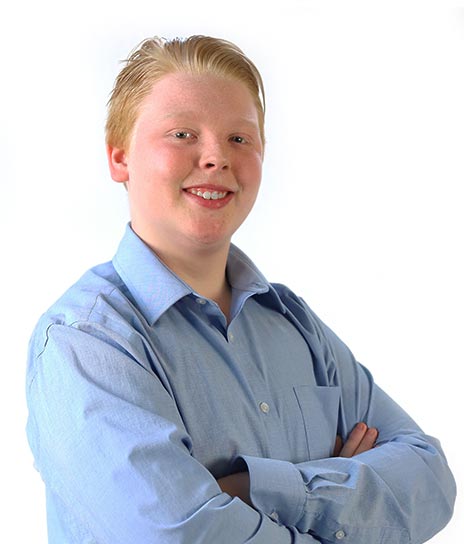 Steven

Maryland Youth of the Year 2020-2021
"The Boys & Girls Club has helped make me the person I am today. When I think about the Club, what comes to my mind is being a mentor. I really enjoy helping the younger kids as a Leader in Training and Junior Staff member. I remember how much I looked up to my mentors and I never imagined that I would one day become a mentor myself. The mentors at the Club have helped me to overcome obstacles, set goals, build confidence and given me leadership opportunities that helped me to mature. The words -Respect, Positivity, Integrity, Success are written on the walls throughout the Club and I am so grateful to the staff for teaching and instilling these words in me.
This year I have also had the honor to be named as Maryland Youth of the Year. I love being an ambassador not only for my club but for all of the Boys & Girls Clubs in the state of Maryland. Communicating the benefits of the Club is easy for me because I am the perfect example about how the Boys & Girls Club helps people. I really believe in what happens here."
The Capree Brown Heart of a Champion Award
Our first Club graduate is the namesake of this special award.
Capree was born premature, with severe medical issues that have required years of surgeries, leaving him legally blind. Capree is a gentle soul with an amazingly positive attitude. Capree inspires everyone he meets and leaves them with a smile. After graduation, Capree went on to work at Carroll Hospital where he continues to inspire those around him. When asked about his time at the Boys & Girls Club of Westminster Capree said, "this is my home and these are my people. I feel safe here."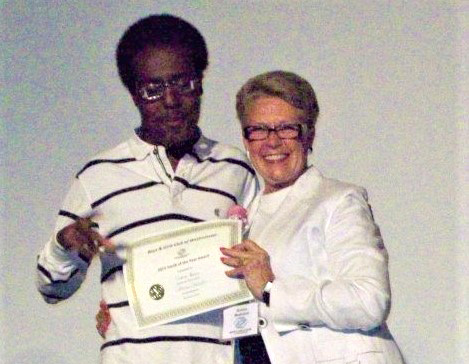 Julius

Heart of a Champion 2021-2022
Julius is a wonderful example of the person that we all inspire to be. He is an excellent student earning straight A's and is he is always focused on doing his best. He is committed to the Boys & Girls Club programs and demonstrates his integrity and positive character traits by the way he treats each person at the Club. Julius is supportive of his friends, treating everyone he meets with respect and friendship! As a big brother, Julius is very caring, always taking time to check on his younger sister to ensure she is doing ok. When asked about Julius, BGCW staff said… "We love when Julius is in the club. He is a bright addition to the building and he can be counted on to brighten someone's day with his smile.
Mission
"To inspire and enable all young people, especially those who need us most, to realize their full potential as productive, responsible and caring citizens."
We accomplish this mission by providing a safe place to learn and grow, develop ongoing relationships with caring adult professionals, participate in life-enhancing programs, build character development experiences, hope, and opportunity. In all of our programs we utilize a time-tested youth development strategy.
Boys & Girls Clubs of Carroll County | 410-386-0135 | info@bgccarrollcounty.org | 71 E. Main Street, Westminster, MD 21157 | Member of the Boys & Girls Clubs of America