History
Great futures start here.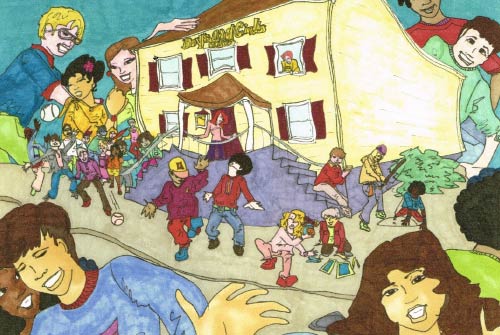 Boys & Girls Clubs of America had its beginnings in 1860 with three women in Hartford, Connecticut – Mary Goodwin, Alice Goodwin, and Elizabeth Hammersley.
Believing that boys who roamed the streets should have a positive alternative they organized the first Club. With character development as the cornerstone of the experience, the Club focused on capturing the boy's interests, improving their behavior, and increasing their personal expectations and goals. A cause was born.
1906
Several Boys Clubs decided to affiliate. The Federated Boys Clubs in Boston was formed with 53 member organizations – this marked the start of a nationwide movement and our national organization.
1931
The Boys Club Federation of America became Boys Clubs of America.
1956
Boys Clubs of America celebrated its 50th anniversary, and received a U.S. Congressional Charter.
1990
To recognize the fact that girls are a part of our cause, the national organization's name was changed to Boys & Girls Clubs of America in 1990. Accordingly, Congress amended and renewed the charter.
Boys & Girls Club of Westminster Begins
2003
In 2003, some very caring people saw a need in the Westminster community. The City of Westminster and the Westminster Community of Shalom, along with the support of a coalition of area churches and community members applied for a Community Development Block Grant to build a Community Center on Union Street.
2006
The Community Center was completed in 2006 and became the home for the newly founded Boys & Girls Club of Westminster.
2011
Boys & Girls Club of Westminster was incorporated as a 501(c)3 non-profit organization.
2013
Boys & Girls Club of Westminster was officially chartered by Boys & Girls Club of America.
2016
The Club's membership increased filling the Community Center to capacity and creating a waiting list for membership. It was time to find a bigger space. The Club purchased a vacant building in downtown Westminster and began renovations to build a new club.
2018
The Club moved into its newly renovated clubhouse at 71 E. Main Street, welcoming over 400 members.
2019
The Club expanded to included two additional locations at Northwest Middle School and North Carroll Middle School. Construction on the gymnasium was completed at the Westminster location providing opportunities for sports programs.
2020
The Club added a site at Sykesville Middle School.
2022
The Mt. Airy Middle School club was established and the Club officially became known as Boys & Girls Clubs of Carroll County.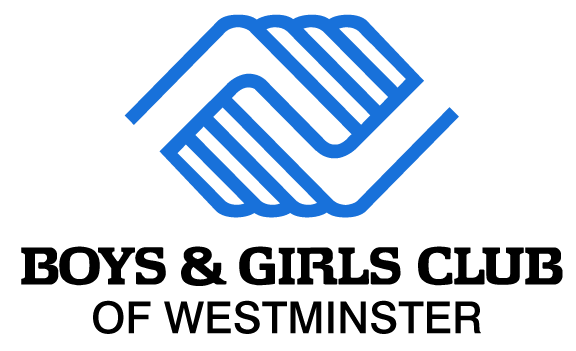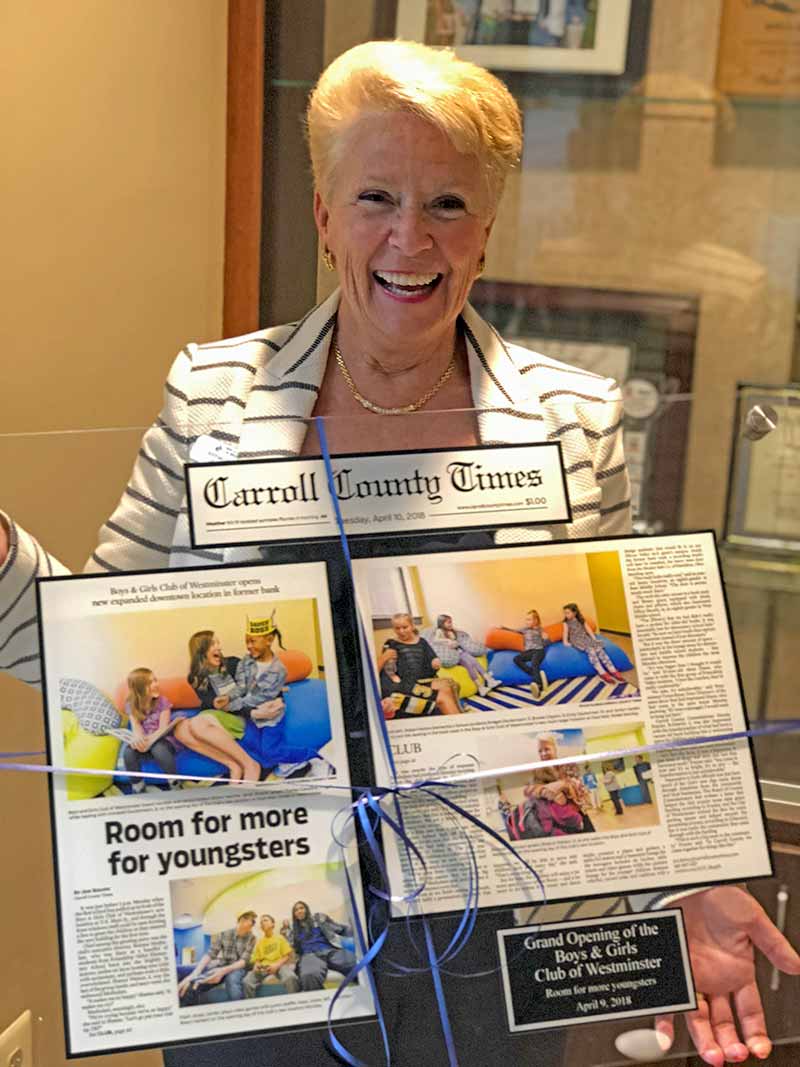 Boys & Girls Clubs of Carroll County | 410-386-0135 | info@bgccarrollcounty.org | 71 E. Main Street, Westminster, MD 21157 | Member of the Boys & Girls Clubs of America